AWARD WINNING

Clippaz is proud to have been named CoprorateLiveWire Wales' Barbers of the Year for 2021/22
MON

CLOSED

TUE

09.00-18.00

WED

09:00-18:00

THU

09:00-18:00

FRI

09:00-18:00

SAT

08:30-15:30

SUN

CLOSED
OUR STORY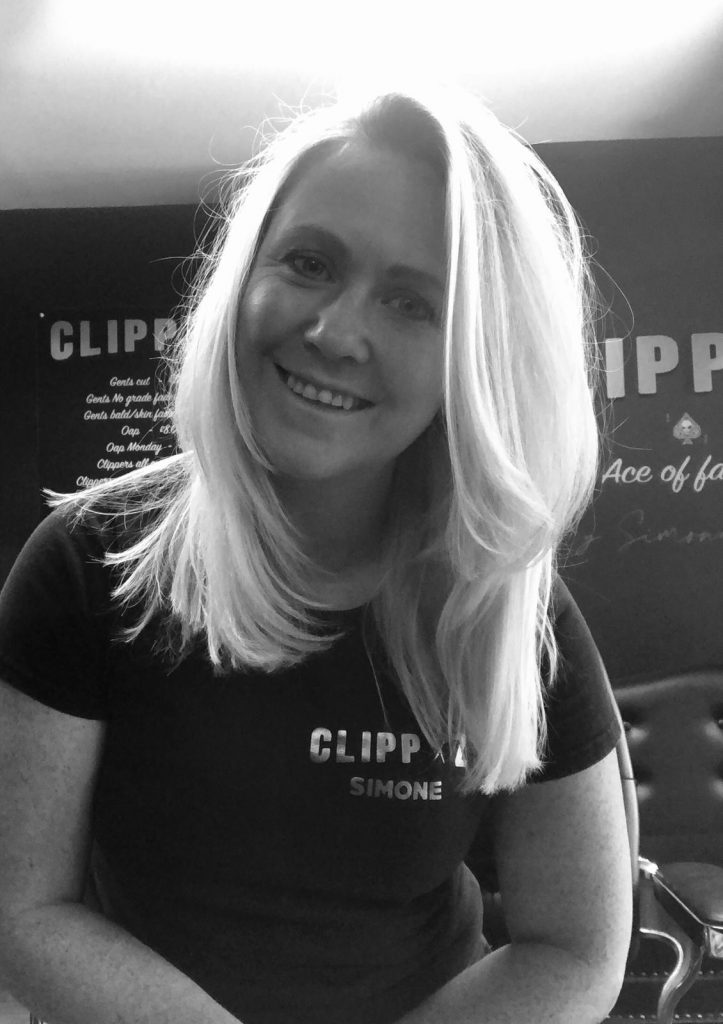 Clippaz is an established business, launched in 2003 by Simone Real. Simone has over 20 years of experience cutting hair, and has trained countless other hardressers over the years, including teaching classes at Bridgend Hair Academy.
At Clippaz we offer various haircuts and grooming services, and we are up to date with the latest trends. We are a
family
friendly barbers
that has recently been redecorated, with a clean and professional look.
You are in trusted hands with our stylists. We look forward to seeing you soon!


About Simone


I always knew I would own my own salon and at the age of 23 I decided to take the plunge, and I've never looked back since! I've always been passionate about hair and I started off my career cutting ladies hair. After helping a friend in her babrers I found my passion lay with mens hair. I enjoy the variety of styles and the different techniques needed to cut mens hair.

I want to, and have created, the best male barbering experience in Bridgend. I pride my salon with having the best team and delivering excellent customer service. As a business, I love learning new skills and I'm always trying to push the Clippaz experience forward. We are a team who are forever learning and training new skills.

All our team are experienced, professionally qualified and have worked in the industry for years. We are all very passionate about the salon and the service we provide.
HAIRCUT PRICES
Gents Cut

Sim: £18 / Beth: £15 / Joe: £13

Gents Skin Fade

Sim: £22 / Beth: £20 / Joe: £17

Older Gents

Sim: £12 / Beth: £13 / Joe: £11

Crew Cut

Sim: £13 / Beth: £12 / Joe: £11

Crew Cut (with fade)

Sim: £18 / Beth: £15 / Joe: £13
GROOMING EXTRAS
Beard Shape Up

Sim: £7 / Beth: £7 / Joe: £6

Eyebrow wax/threading

Beth: £7 / Joe: £6

Highlights (without haircut)

£30
A lovely friendly place to take the children for a haircut

Amazing, professional and friendly service. Definitely worth the 5 stars and highly recommend.
Great place with friendly yet professional people. Service was outstanding.

I've been going to Clippaz for 15 years. Simone is a brilliant hairdresser, and I'm always made to feel welcome.